New York Times bestselling author Rachel Van Dyken kicks off a brand-new series in which romance is a game and love is a touchdown.
Emerson just made her dream come true as a professional cheerleader for her favorite pro football team. But even though the plus-size athlete is breaking down boundaries, she still has to contend with the massive rulebook. Carbs? Nope. Chocolate? Definitely not. Still, Emerson loves her curves, and she'll rock the hell out of this job even if it kills her. Except for one mandate that is easier read than done…
No fraternizing with the players.
Problem one is Miller Quinton: Emerson's first love, first sex, and the guy who still ignites her daydreams and R-rated fantasies. Thrown back together, Miller and Emerson feel the undeniable pull of passion again, even if the conflict that tore them apart seems insurmountable. Then there's way-too-sexy Grant Sanchez. He has a serious reputation with the ladies, and when it comes to winning someone he wants, he doesn't let anyone stand in his way.
Now Emerson is breaking every rule in the manual. But what she doesn't know is that she's part of a wicked little game—one that could steal both her dream and her heart.
I had to check out this novel knowing Rachel's previous novels and how witty they were. She definitely has the banter going on in this one as well. Fraternize is a sports novel and has a love triangle. The first topic is not my favorite but it works in this novel. We get to see both aspects of football and cheerleading. Rachel created three very different characters, each with their own issues and all very likeable. Emerson wasn't the typical cheerleader, when it came to body image, and I really liked that.
What I didn't like was that the story seemed to drag on a bit. There was a point in the story that I believed was coming to a close but a dramatic event was thrown in. I felt like it wasn't necessary.
Still Fraternize still had many great aspects. Like the character connections. With Miller and Emerson's interactions, I could easily see the ease in which they interacted. I could tell that they were close from the beginning. We got history with a few scenes. When it came to Sanchez and Emerson, I loved the chemistry between them. How Sanchez was so sure of himself but at the same time I could see there was more in his personality.
Overall, it was an enjoyable read.
An advance complimentary copy of this book was supplied by Netgalley in exchange for an honest review. All opinions expressed are entirely my own.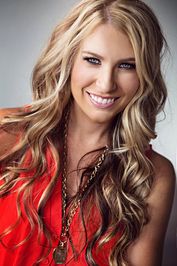 Rachel Van Dyken is the New York Times, Wall Street Journal, and USA Today Bestselling author of regency and contemporary romances. When she's not writing you can find her drinking coffee at Starbucks and plotting her next book while watching The Bachelor.
She keeps her home in Idaho with her Husband, adorable son, and two snoring boxers! She loves to hear from readers!